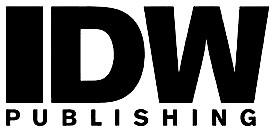 Name: IDW (abbr. for Idea + Design Works) Publishing (American comics corporation).
Personal dates: Founded in 1999 by Ted Adams, Alex Garner, Kris Oprisko, and Robbie Robbins. Ongoing.
Other creations: Too numerous to mention here. Please look under IDW in the Creators section.
Successors: None.
Comments: The corporation's main genre at the start was Horror, but it soon included other genres including licensed imprints.