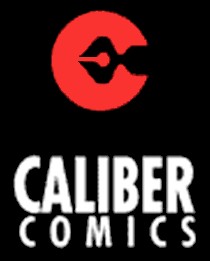 Name: Caliber Comics (American comics corporation).
Personal dates: Founded in 1989 by Gary Reed (1956-). Stopped in 2000.
Other creations: Too numerous to mention here. Please look under Caliber in the Creators section.
Successors: None.
Comments: The corporation mainly published creator owned material, and Reed, who is also a comic book author, started several upcoming talents.