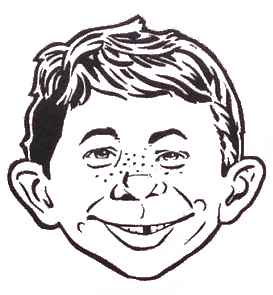 Name: Mad Magazine (overall name).
Personal dates: See under the title Mad.
Other creations: None.
Successors: None.
Comments: Mad was invented by editor Harvey Kurtzman, and the magazine has employed hundreds of scripters and graphic artists over the years.
The magazine's fictional mascot, Alfred E. Neuman, is portrayed on the left.