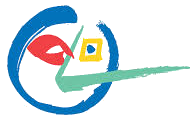 Name: Egmont Group (worldwide comics corporation).
Personal dates: Founded in Denmark in 1878 by Egmont Harald Petersen (1860-1914) and has since then changed name several times (the most well known older name is probably Gutenberghus). Ongoing.
Other creations: Too numerous to mention here. Please look under Egmont in the Creators section.
Successors: None.
Comments: The corporation has always focussed on childrens' literature. It has branches all over the world, but the pages in this site are all examples from the Danish main branch.