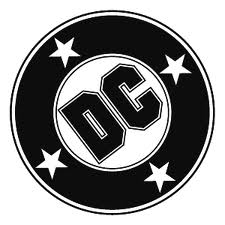 Name: DC (American comics corporation).
Personal dates: Founded in 1934 by Malcolm Wheeler-Nicholson (1890-1968) as National Allied Publications, but the name changed in 1937 to Detective Comics (later shortened to DC). Stopped in 2011.
Other creations: Too numerous to mention here. Please look under DC in the Creators section.
Successors: None.
Comments: The corporation's logo changed several times over the years. The selected one ran from 1976 to 2005.