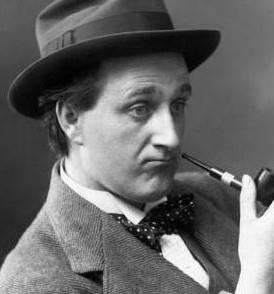 Name: Robert Storm Petersen (Storm P.).
Personal dates: Born 1882 in Denmark. Died 1949 in Denmark.
Other creations: De Kulørte Sider, De 3 Små Mænd og Nummermanden, En Underlig Mand, Storm Petersen Album.
Successors: None.
Comments: Storm P. was widely known for his very precise and thoughtful comments to everyday life often seen through the eyes of society's lower ranks. His countless vagabond cartoons and written monologs are filled with both disarming humour and appealing craziness.